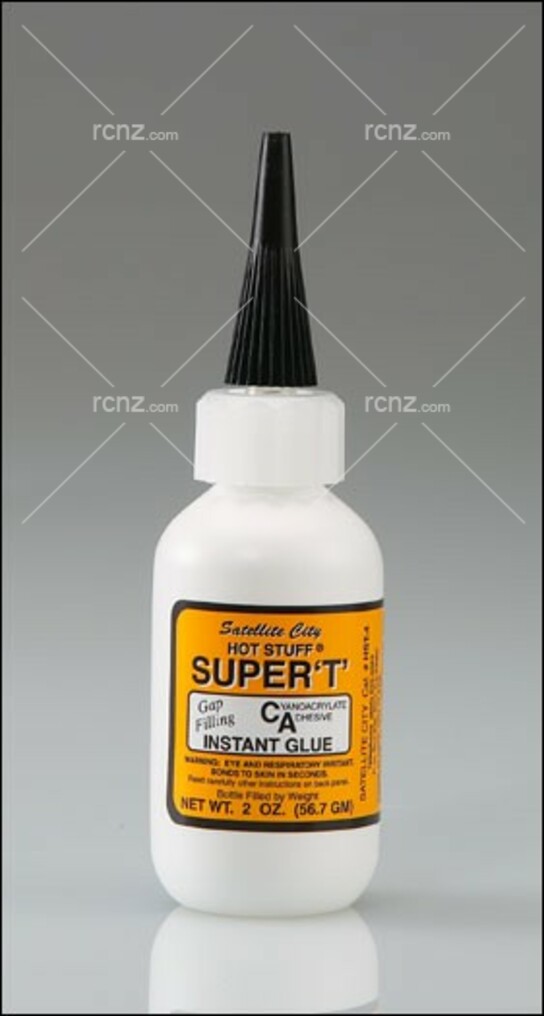 Hot Stuff - Super Medium T Thick CA Glue 2oz
Manufacturer: Hot Stuff Product Code: HST-4
---
HST-4 Super Medium T Thick CA Glue 2oz
Dispatch
Available - Ships in 2-5 Business Days
This is a 2oz. Bottle of Super T Medium Thick Glue from Hot Stuff. Hot Stuff is the Adhesive that started the Super Glue Revolution! Super T is NOT ODORLESS
Not safe for foam. For foam applications use epoxy or foam-safe CA
FEATURES: Super T is a thicker version of Hot Stuff. One drop covers up to one square inch of joint area. Fills gaps and makes a solid bond with ply woods and hardwoods. Slower set time allows more time to position work before it sets.
INCLUDES: One 2oz Bottle of Super T Medium Thick Glue
SPECS: Weight: 2 Ounce
COMMENTS: Keep out of reach of small children. Do not swallow or inhale. Thin is Hot Stuff. Thick is Super T. Extra Thick is Special T.
Latest Products
You may also like